Wishes Granted
Dakota, 3, Epilepsy.
I Wish To Have... a Paw Patrol room!
We called up the Dymon Storage crew and told them "Dakota needs us!" Of course they were happy to help. "No job is too big and no pups are too small!"
Yesterday Dakota's wish came true. After 12 hours of painting, designing and assembling we completely transformed Dakota's room into the Paw Patrol lookout. We made sure to include Ryder, Marshall, Rubble, Chase, Rocky, Zuma and Skye. All the pups wanted to be part of his new hangout. We also included Dakota's favorite movies and toys. When the family walked in the were speechless! Dakota really loved his bubble tube, the special lights and his new bed.
This new room will be the perfect retreat for this little guy! "Paw Patrol to the lookout!" Thank you to the Dymon crew (Ross, Marc, Gavin and Brock) for storing and delivering all the furniture and supplies. Also for spending 12hrs with us making sure every little detail was perfect! Thanks to Party Mart Ottawa-Gatineau for the balloons. Special thank you to Tysen's Mission to a Million for adopting Dakota's wish!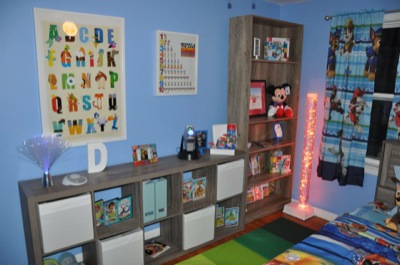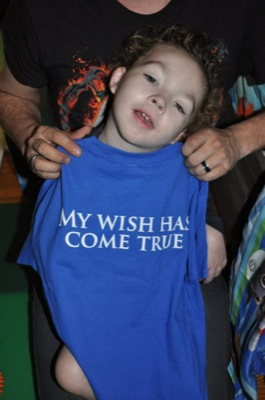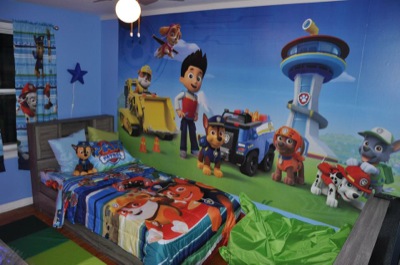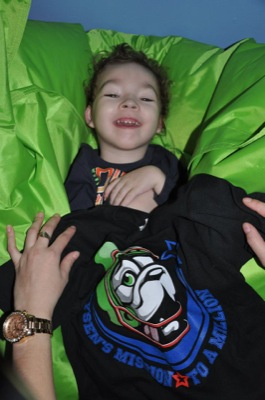 TOTAL RAISED SO FAR
Newest Teammate
# Teammates
Follow Me