Wishes Granted
Robyn, 17, Caudal Regression Syndrome.
I Wish To Have... a Carvin Custom Guitar!
Robyn also had his wish reveal/delivery at Four Wishes.   Hot 89.9 started to play one of Robyn's favourite songs, Iron Man.  Tysen came up behind Robyn escorting 'Iron Man' then they surprised him with his new guitar and a big new amp to go with it.  Robyn then entertained the crowd by playing a couple of songs on his new guitar.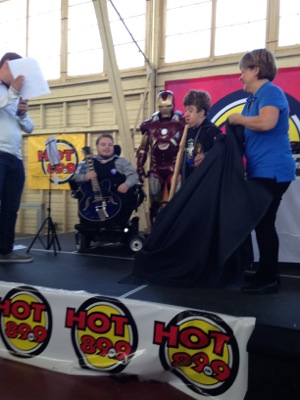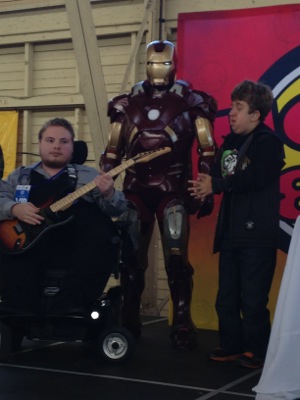 TOTAL RAISED SO FAR
Newest Teammate
# Teammates
Follow Me