Wishes Granted
Abaigeal's Wish I Wish To Go... To Disney World Resort®
Abaigeal is a sweet little 4 year old girl with a beautiful smile and personality. She has won the hearts of everyone who has come in contact with her. She has multiple complex medical issues that impact the quality of her life and her condition is slowly damaging her body. It's been really hard on the whole family.
She loves the outdoors, swimming and playing on her Ipad. "Abby's ultimate favorite is Dora, she'll endlessly watch episodes" mom stated. Her most cherished Wish was to go to Orlando to see her favorite Nickelodeon characters to hug Dora and hold her hand.
Abby's Wish came true in August where she and her family were wisked away to the airport by limousine and were flown to Orlando Florida by Westjet. They spent a terrific week at Give Kids The World Village enjoying the wonderful activities and amenities it offered.
The highlight during the week was of course meeting Dora the Explorer and Diego at a Breakfast with Characters event. Her dream came true when she put her arms around Dora and hugged her tight. The family also had the chance to meet the actual Dolphin who is the star of the movie A Dolphin Tale.
Abaigeal's Mom could not thank Make A Wish enough for how wonderful an experience it was for Abaigeal and the entire family.
Make-A-Wish Eastern Ontario, with the generous support of Westjet , Sony and Give Kids The World has made a huge difference in this deserving Child and Family's life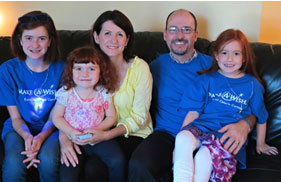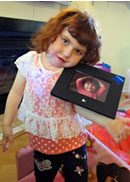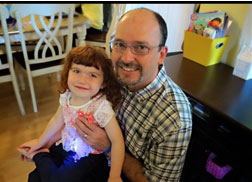 TOTAL RAISED SO FAR
Newest Teammate
# Teammates
Follow Me